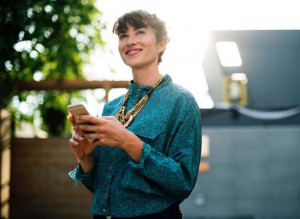 If you are staying in Germany for less than two years or just for vacation, prepaid phone plans are your best choice. The three main network providers are Telekom, Vodafone, and o2. For their prepaid SIM cards, they usually do not require you to provide a bank account, because you can conveniently purchase your credit online or in German supermarkets, gas stations or kiosks. All prepaid providers also offer to connect your bank account so that you can top up your credit automatically, but you don't need to use this feature. If you have an IBAN bank account, you can also choose one of the cheaper postpaid plans – some of them even include unlimited data. Below you can see a list of virtually all prepaid offers in Germany. You can sort the table by mobile data volume or price in order to find the most suitable plan for your needs.
O2 my Prepaid – 50% discount for the first 4 weeks
O2 50% Discount: O2 my Prepaid now offers a 50% discount for the first 4 weeks on three of their TOP Prepaid plans: O2 my Prepaid S (3.5GB, €4.99), M (6.5GB, €7.49) and L (12.5GB, €9.99). For the first 4 weeks, you will only pay half of the regular price. After that, the full price will be charged, however, you can cancel any time. You will enjoy your data allowances for the LTE (5G) network. Also included: Unlimited calls and SMS in Germany, and free EU roaming. On top of that, you will get an extra 500MB every month for free if you log into the O2 App and select the free data promotion ("App Bonus"). Check out their offer here. Click here for an overview of all O2 plans.
Best German Prepaid Plans (valid in all EU-countries)
Not sure which provider to choose? Click here to find out which provider has the best network coverage in Germany.
If you want to order your prepaid SIM card online, you need to have a German mailing address. If you don't have a German address, because you are just visiting or you stay at a hotel, you won't be able to order online. You will have to go into a physical store.
Which third-party provider uses which network?
Blau – o2 network
ALDI TALK – o2 network
Whatsapp – o2 network
When you order a prepaid SIM card, be aware that they also require a personal identification. You can complete the identification with your EU-ID card or with your passport either online via video-chat or at a German post office (Post-Ident). You will not be able to use your SIM card until you have completed the identification process.