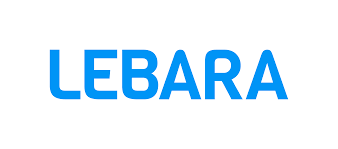 Lebara's "Hello XS Plus Deal" is a mobile phone contract designed specifically for expats in Germany who may not be fluent in German. This plan offers various benefits, including affordable rates, international calling options, and for a limited time an increased data allowance of 10GB per month:
10GB data per month
Allnet Flat and SMS Flat Germany
60 international minutes to 50 countries
24-month contract term, one-time activation fee of €15
Price per month: €4.99
Click here to sign up for this plan
Key Benefits:
Affordable Rates: Lebara's Hello XS Plus Deal offers competitive rates for both local and international calls, making it a cost-effective choice for expats in Germany.
International Calling: This plan includes 60 international minutes, enabling users to stay connected with family and friends abroad without incurring additional charges.
English-Friendly: Tailored for expats, the plan is designed with English-language support and a user-friendly interface to cater to those who may not be fluent in German.
Data Included: In addition to calls and texts, the plan includes a 10GB data allowance, providing internet access on the go, essential for modern expats.
In-Depth Review:
Competitive Rates: Lebara's Hello XS Plus Deal is an attractive option for expats in Germany due to its competitive rate of only €4.99 for 10GB of data (sign up now to benefit from this price forever). The plan provides an affordable way to stay connected within Germany and with international contacts. Users can make calls at a reasonable cost, which is crucial for those living in a foreign country.
International Calling: One of the standout features of this plan is the inclusion of 60 international minutes to 50 countries. Expats often need to make calls to their home countries, and this plan makes it convenient and cost-effective. Whether it's checking in with family or staying in touch with business contacts, the international calling feature is a significant advantage.
English-Friendly: The plan's English-language support and user-friendly interface are tailored to the needs of expats who may not be fluent in German. Navigating the plan, understanding terms and conditions, and managing account details are all made more accessible for non-German speakers, reducing potential language barriers.
Data Inclusion: In today's digital age, internet access is a necessity. The Hello XS Plus Deal provides a data allowance, ensuring that expats can stay connected online, whether for work, socializing, or accessing essential services. This feature enhances the overall value of the plan.
Drawbacks:
Limited Data: The 10GB data allowance may be insufficient for heavy internet users. Expats who rely on mobile data for extensive streaming or work-related tasks may need to monitor their usage closely.
Network Coverage: It's essential to check the network coverage in your specific area. While Lebara operates on a well-established network, there may be variations in service quality in certain regions. Check
International Call Rates: While the plan includes international minutes, it's advisable to check the specific rates for the countries you need to call regularly. Some destinations may have higher rates if you exceed the 60 minutes per month.
In conclusion, Lebara's "Hello XS Plus Deal" is a suitable mobile phone contract for expats in Germany who prefer an English-friendly plan with competitive rates and international calling options. Its prepaid nature offers flexibility, though users should be mindful of data usage and international call rates. Overall, it caters to the unique needs of expats, allowing them to stay connected without language barriers.